Donations
Project Purr is a nonprofit charity (tax ID # 31-1576984). We gladly accept donations of money (see donate button above, or mail to Project Purr, P.O. Box 891, Santa Cruz, CA 95061) and items suitable for our retail store, Rescued Treasures.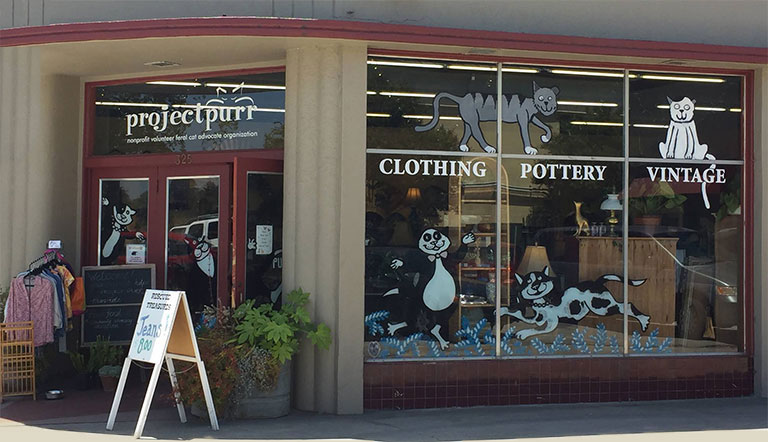 Annual, Outright, and Planned Gifts
Your gift to Project Purr may be in the form of cash, appreciated securities, bonds, property or personal effects of value, such as jewelry or art, and qualifies for generous tax deductions. As a donor, you may designate your gift as unrestricted, for use by Project Purr where the need is greatest, or restricted to a specific program or purpose of your choosing. By making a contribution to Project Purr in your will or living trust, your estate will qualify for a tax benefit, and allows you to support the future of Project Purr without any cost to you.
Tributes and Special Occasion Gifts
A tribute gift to Project Purr makes a thoughtful gift in memory of a deceased companion animal, or animal-loving individual, or as a way to honor someone living who deserves special recognition. Consider donating for birthdays, holidays and special events. Don't forget employer matching donation programs...they can double and even triple your gift!